Download Instructions Below!
Thank You For Ordering Ultimate Hockey Training And Congratulations On Taking The Next Step Toward Improving Your Development!
I would like to personally thank you for investing in your long-term development. At the bottom of this page, you'll find complete download instructions for how to gain instant access to the entire Ultimate Hockey Training System. If you ordered a physical copy of Ultimate Hockey Training, it will be shipped immediately and should arrive shortly.  If you have any problems with the delivery of the product, please do not hesitate to contact me and I will make sure things get straightened out.  You can reach me personally at kn@kevinneeld.com.
For your records, your credit card or bank statement will show a charge by ClickBank or CLKBANK*Com.
To your success,
Kevin Neeld, BSc, MS, CSCS
www.KevinNeeld.com
Instructions:
1) Point your cursor over the highlighted "Ultimate Hockey Training" text below.
2) Choose "Save Target As" or "Save Linked File" (Mac Users)
3) Save the file anywhere on your computer you'll remember (Desktop Preferred)
4) Follow steps 1-3 to download the bonuses and "Ultimate Hockey Nutrition."
5) Register for the Ultimate Hockey Training Membership Section by clicking on the link below. You'll be prompted to create a username and password. This will grant you lifetime access to this exclusive collection of resources.
UHT Bonuses
Ultimate Hockey Training Membership Registration (if you haven't already registered)

Get Ultimate Hockey Transformation Now!
Get your EXCLUSIVE discount on

proven

year-round age-specific hockey training programs complete with a comprehensive instructional video database!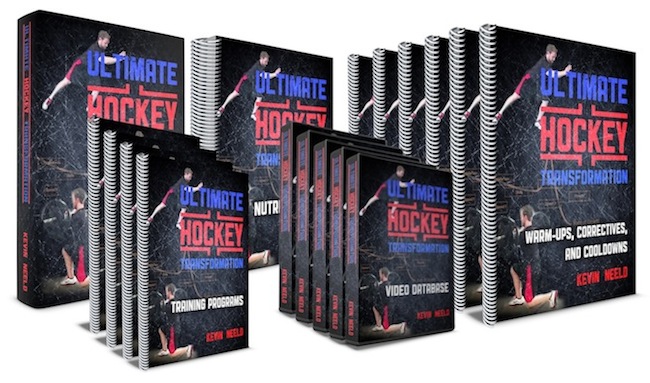 Congratulations on joining the Ultimate Hockey Training team and for being proactive in pursuing your goals. With your attitude and work ethic, your success is inevitable.
Ultimate Hockey Training is the most complete hockey training system available today. It provides everything you need to design results-driven programs to help you improve your performance on the ice. Still, some people prefer to have all the work done for them. They are interested in the "whys" behind each aspect of the program, but don't want to put the time in to constantly design the programs themselves. After all, it's a lot of work!
Luckily, you don't have to. Now you can take your training to the next level by using the programs in Ultimate Hockey Transformation!
Get instant access to the EXACT hockey training programs that Kevin Neeld uses with his players!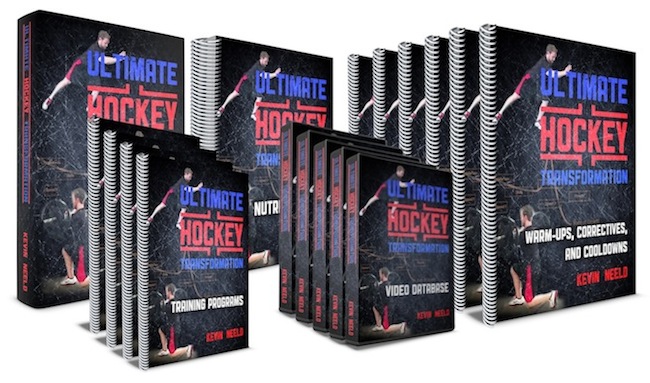 "Kevin Neeld is one of the top 5-6 strength and conditioning coaches in the ice hockey world."
– Mike Boyle, Head S&C Coach, US Women's Olympic Team
"…if you want to be the best, Kevin is the one you have to train with"
– Brijesh Patel, Head S&C Coach, Quinnipiac University